www.schlaf-dich-gesund.com
SMARTsleep duvet
... because you take care of your health.
SMARTsleep duvet
Our duvets with smartcel™ sensitive technology - because of the use of cellulose in combination with zinc - are nourishing and gentle to the skin while you sleep.
The zinc in our duvets creates an unfavorable climate for mites which is why our duvets are highly recommended for allergy sufferers.
smartcel™ sensitive has the odor-reducing and antibacterial properties of zinc oxide.
Fiber based on natural cellulose
antibakteriell und antimykotisch wirkend
antibacterial and antimycotic
stops bacteria and odors
ideally suited for allergy sufferers
Zinc strengthens the immune system
Zinc oxide promotes cell regeneration
Multiple certified by hygiene experts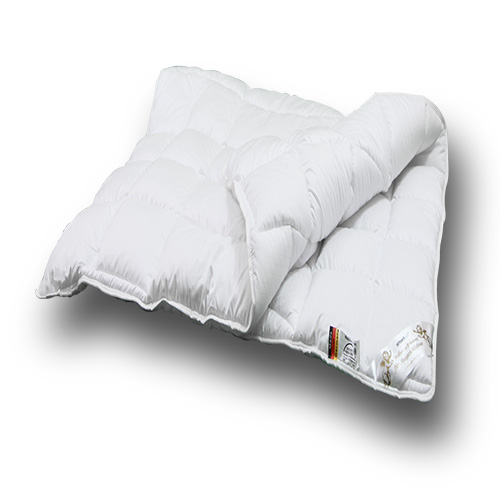 The University Hospital Jena has certified the materials a strong antibacterial effect against Staphylococcus aureus.
Hohenstein Institute for Hygiene and Biotechnology: effective inhibition of the development of a mite population.
Arrange an appointment under +49 (0) 3 42 94 - 84 00.
Our employees are looking forward to you!